Project Description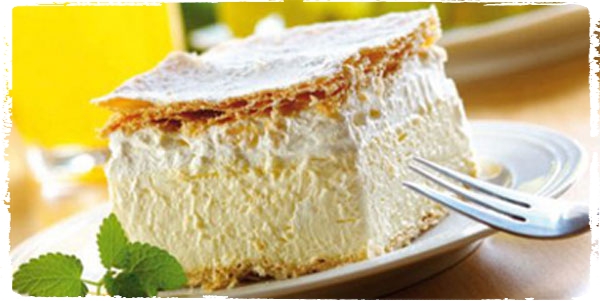 Mix green dolce is an instant mixture of vanilla cream, intended primarily for the production of tarts, eclairs and puff, but is also used for various cakes and pastries. The process of preparation is simple and fast. Using the mixture, water and herbal cream genuine homemade cream pies can be obtained. It is suitable for cream pies and cakes designed for packaging and further distribution due to stability and therefore allows a longer shelf life.
Packaging size
2/1 and 10/1 (2 kg bags, kraft bags of 10 kg)
The recipe for a cream cake
Ingredients
a) 1 lit. Cold water
b) 350 g herbal cream.
c) 400 g of the mixture MIX DOLCE GREEN "Kompanija Kršulj
d) 200 g herbal cream for whipped cream.
d) 2 units of puff pastry crust of 26×18 cm dimensions , optionally ingredients increase in proportion.
Procedure
Items a + b + c pour into the mixer and mix at maximum speed for 7 min
Item d whisk independently at the highest speed- 7 min.
On the first layer set mould dimensions 26x18cmx 10 cm and pour the egg mixture, 200 g herbal cream mixture and spread over the first filling.
Cover with second crust and leave in refrigerator for 3 hours.
Cut into 12 pieces, sprinkle with icing sugar.
Remove mould